A Paw Spaw
The Spaw is a "Doggie Day Spa" that describes their service as "holistic, therapeutic and mindful". They are the first business of their kind in Oxford, and owner Kellie Owens takes the treatment of clients' "canine children" seriously. Beyond just grooming, the Spaw provides unique services such as bubble baths, pet facials and paw nail polishing. At the Spaw, the pet always comes first.
Our Mission
The Spaw team is committed to the mental, physical and emotional well-being of the pets under our care, to delivering exceptional pet care and client service. We will ensure a safe and secure environment, treat every animal with respect and kindnesses, maintain client privacy, security and confidentiality.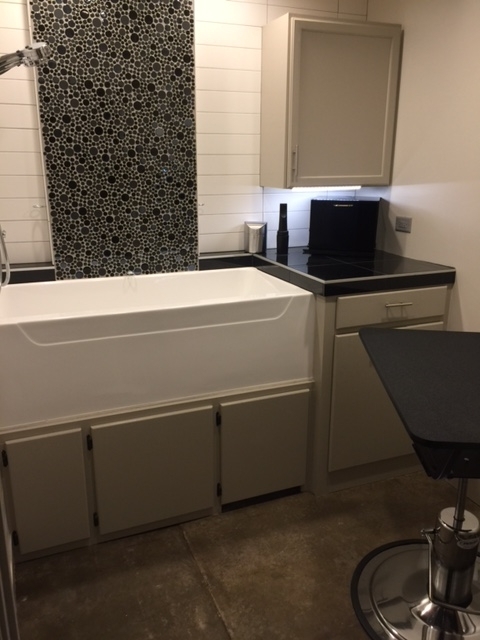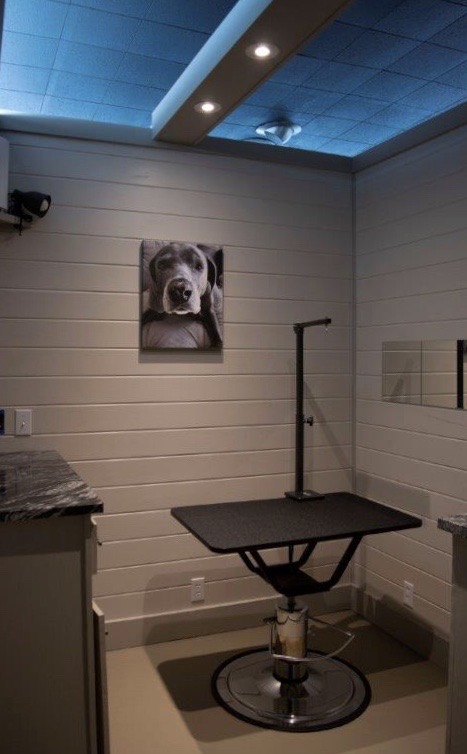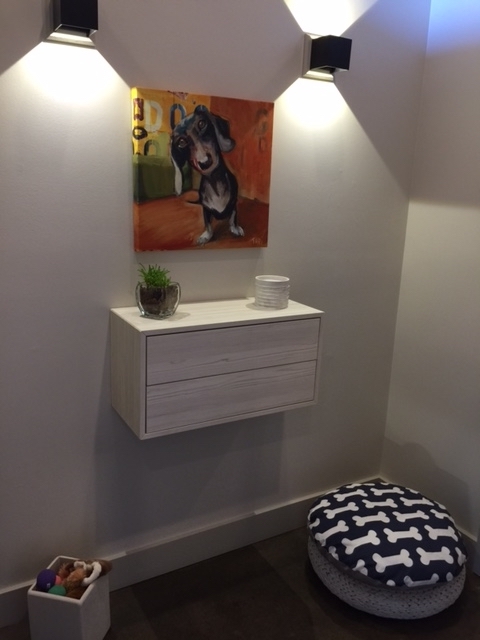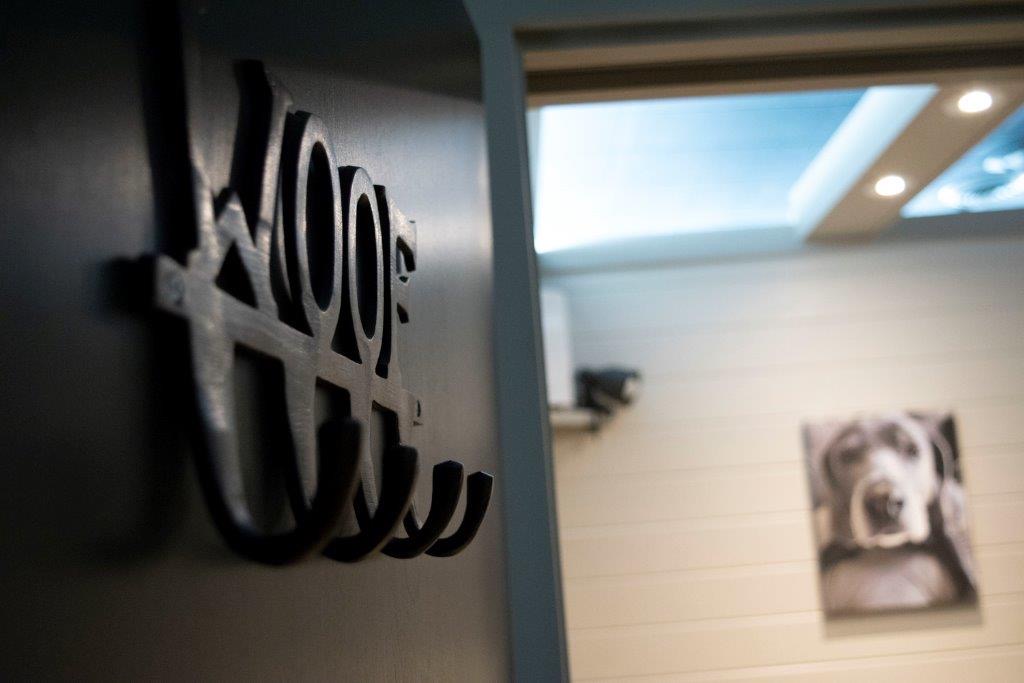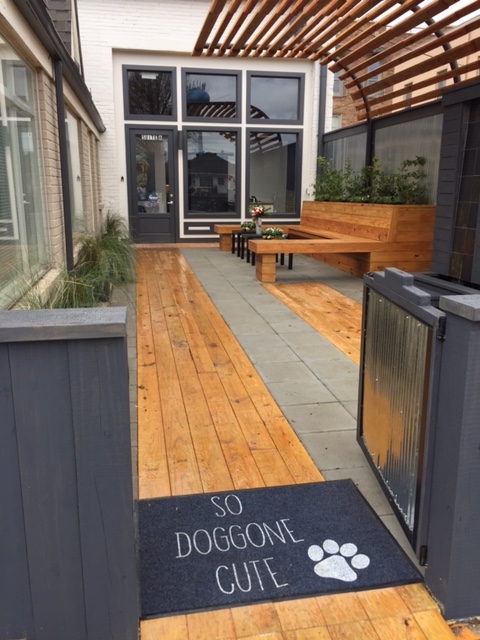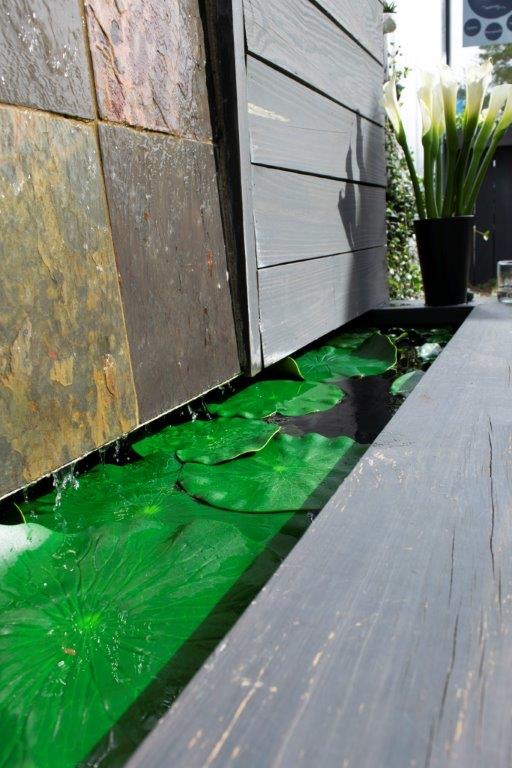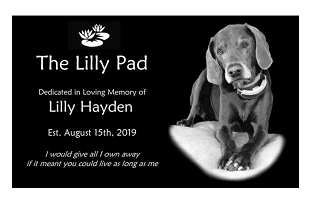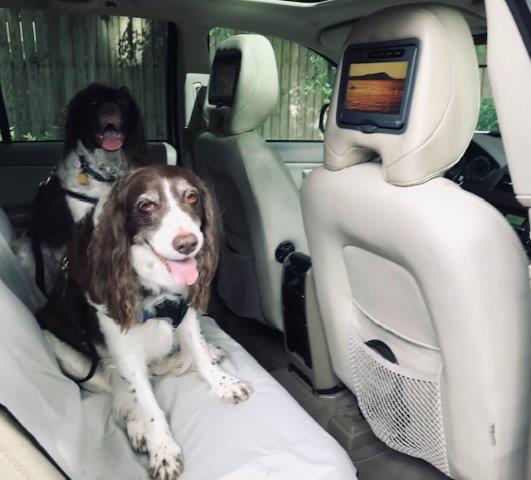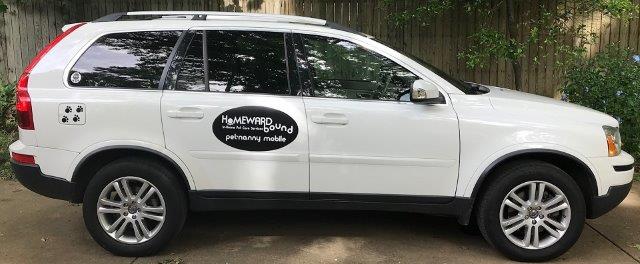 Our 5 Senses Spaw Service is a whole body approach to dog grooming. Built around the natural cycle of the hair and skin, and an awareness of activating their senses; smell, sound, sight, touch and the all powerful taste, we are focused on the complete pup from the tip of their nose to the tip of their tail and toes.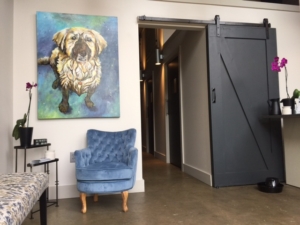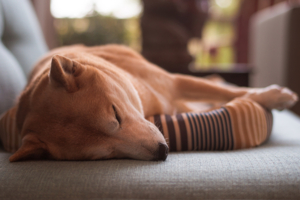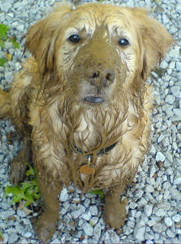 Aromatherapy, Scent memory, and the positive grooming experience
A dog's sense of smell is 1000 (or more!) times greater than that of humans. Keeping that in mind, imagine the stress your pup must feel being groomed in the veterinary or kennel environment. The smell of sick, stressed or frightened animals does not make for a positive grooming experience.
Homeward Bound, Inc. uses a proprietary formulation of the Happy Dog calming oil diffused in the salon. This blend was created by Dr. Ann Farrell, of The Healing Arts. We understand that scent and scent memory contains the strongest data on which dogs depend on to determine their safety (or danger) in their surroundings. Their first impression in the Spaw is made before the grooming process even begins. They are met with the calming scents of Lavender, Sweet Marjoram, Frankincense, (citrus), infused with Bach's Rescue Remedy Water in our Happy Dog scent! Our use of Happy Dog is  just one of the many tools used to ensure your dog has a positive Spaw day experience.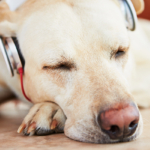 Classical or Ethereal Music
Ever walk into a grooming shop or veterinary office met with the sounds of the local rock station playing on the radio? Did you know that much like humans, a dog's mood, sense of calmness and well-being is directly impacted by auditory stimulus? There have been numerous studies concerning the affect music has on a dogs mood and temperament all with similar results.  One such study led by Deborah Wells, a psychologist at Queen's University Belfast, showed dogs are impacted by varying  genres of music. "Our own research has shown that dogs certainly behave differently in response to different types of music, e.g., showing behaviors more suggestive of relaxation in response to classical music and behaviors more suggestive of agitation in response to heavy metal music,".
Ethereal music is played in the Spaw with the goal of providing a relaxing, positive experience for your loved one.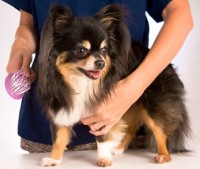 Gentle and Caring
Most dogs enjoy being touched, massaged and pet. Studies show that a lovingly handled dog is a healthier dog. The touch of the human hand improves the functions of virtually all the sustaining systems: respiratory, circulatory, digestive and so on. The same benefits have been proven for humans as well! In new born puppies, a frequently touched puppy is not only happier and healthier, but also better behaved. Dogs like humans, find comfort in touching another living being, which is one reason we get along so well!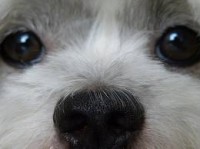 Soft and Natural
We uses as must natural and low lighting as possible in the Spaw. While our groomers must be able to see when they are working, we also understand that harsh, fluorescent lights are not pleasant for your canine child. And our large front windows allow your pup to enjoy the view of the Spaw Pad too!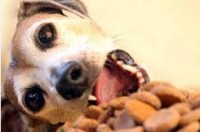 Yummy and Healthy
Finally, the good stuff! Now that we have stimulated and satisfied all of their senses, we will "set" that positive experience by finishing their service with a yummy treat! (Only healthy and grain free of course)
All Spaw service levels include
Double conditioning treatment
Bath w/massaging bath brush
Doggone Clean! shampoo service
Tooth brushing, foam or spray treatment
Neaten paws, pads & feet
Neaten, card & clean eyes
Blueberry facial scrub
Ear cleaning
Hand dry & brush out
Anal gland expression
Nail trim w/dremel
Sanitary cleaning
Condition paw pads
No-nonsense essential oil spray (Our Signature Scent!)
Hair bow or scarf
Healthy treat!
A full body haircut, overall coat maintenance, undercoat removal, scissor trimming or general shape up.
Starting at $65
Example of Breeds: Bichon Frise, Yorkie, Maltese, Havanese, Golden Retriever, Cavalier King Charles, Papillon, Shih Tzu, Border Collie, Cocker Spaniel, Springer Spaniel
Additional fees may apply for dogs with mats, those with specialty cuts or with coats which have not been regularly maintained.
For the frequently groomed pup in those in-between times. Scissor-trim face, feet and fanny only!
Starting at $50
Additional fees may apply for dogs with mats, those with specialty cuts or with coats which have not been regularly maintained.
When they don't need a haircut at all!
Starting at $40
Examples of Breeds: Beagle, Boxer, Mini Pin, Jack Russell, Pug, Labrador Retriever, Boxer
Additional fees may apply for dogs with mats, those with specialty cuts or with coats which have not been regularly maintained.
Puppy's First Grooming! For puppies under 16 weeks. Start them off right with this gentle, fun introduction to The Spaw! The perfect "cut" is not the goal; it's an introduction to the sights, smells, sounds, feel and taste of The Spaw. An exercise in trust building! After all, they're already perfect! 45 minute service
$50
Additional fees may apply for dogs with mats, those with specialty cuts or with coats which have not been regularly maintained.
This Spaw treatment service is tailored for the geriatric pup. With patience and tender-loving care, your senior pup is treated to a stress free, therapeutic oxygen-ion whirlpool bubble bath infused with relaxing lavender oil. This treatment will sooth and rejuvenate your senior pups aching muscles and joints. Spaw treatment products customized to their specific coat and skin care needs.
$18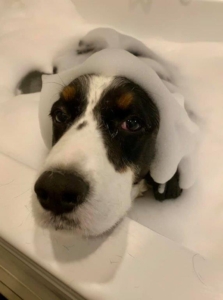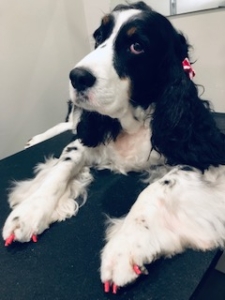 Have questions about The Spaw or need to make an appointment? Please contact us below.
Follow The Spaw On Social Media
Keep up with all our furry friends online!
426 S. Lamar Blvd Ste A, Oxford, MS 38655
662.234.1097, line 2
info@thespawoxford.com
by Appointment Only
Tuesday – Friday
8:30 AM – 5:00 PM
Saturday
8:30 AM – 4:00 PM